Cole Hamels pitches for the first time for the Rangers, he pitch 7.1 innings giving up 5 ER and 8 H while striking out 6 batters, the Rangers lost, but Cole was not the losing pitcher
Make no mistake about it, the Phillies are still in last place among 30 teams in the MLB when it comes to wins.
Since the All-Star Break though, the Phils are the best team after the All-Star Break in 2015 - winning 12 out of 14 games as of last night. The SF Giants are right behind the Phillies with only 3 losses since the All-Star Break.
The Braves on the other hand have been horrific after the break, they've turning in 3 wins in their last 13 games. Despite the manager of the team, Fredi Gonzalez being extended for 2 more years by the Braves recently. In fact, the Braves have only won 4 of their last 20 games that stretch back to July 8th before the All-Star Break.
The season for the Phillies rolls on with the final game of the series vs. Atlanta and the last installment of the Phillies Alumni weekend which is always a fan favorite with the Philly fans.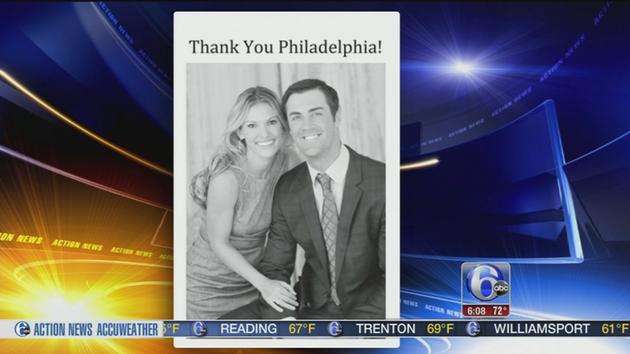 The classy Cole Hamels took a full page ad out in the Philadelphia Inquirer, today, thanking the fans again and the city that he really seems to love. Hamels was a rare type of athlete, he close to live in Philadelphia and was very active in the community. Best of luck again, Cole and Heidi!