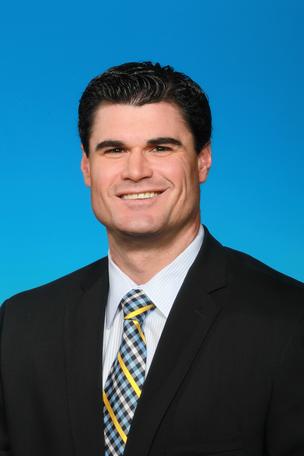 The mystery is solved.
Jamie Moyer chose not to return to the broadcast both this season after only 1 season of calling games as a tv color analyst. Moyer wasn't ready to do that job anyway, he lacked a lot of emotion in calling a game but gradually warmed up to the job by the season's end.
Moyer's out so Comcast had to rustle up someone new for the job, and to very little surprise, they named Ben Davis, former MLB player, local product, and studio analyst for the Phillies pre- and post game shows on the local Philadelphia Comcast Sportsnet.
Matt Stairs stays on to assist in the color analyst role as well, hopefully he has worked on his mumbling in the off-season. At times it was extremely difficult to follow what he was saying. He too wasn't ready to assume a full season of baseball game commentary and at the end of the year, Moyer had become a better announcer, but Stairs is still lagging behind.
Comcast had this to say about the Davis hiring:
"We are thrilled to welcome Ben, a former major league catcher and Delaware County native, to our Phillies broadcast team," said Comcast SportsNet President Brian Monihan. "Ben is a true student of the game and has provided valuable insight to our Phillies Pre and Postgame coverage. We are confident in Ben's ability to inform and entertain fans with his distinctive analysis and easy-going style during our game broadcasts."
Ben Davis is capable of doing this, and his enunciation is very good, so for some people who were sitting home and wondering what some of the commentary was beyond Tom McCarthy's announcing, they should be much more satisfied at what kind of commentary they will hear now.
Davis said this about coming on board for the position,
"Growing up a Philadelphia Phillies fan, this is a dream come true," said Davis. "I look forward to working with Mike, Matt, Tom and Gregg in the booth, and I thank Comcast SportsNet and the Phillies for this opportunity."
Find out more about the Spring Training and Regular season broadcasts from Comcast right here:
Spring Training Games
Comcast SportsNet will air six Spring Training games, including the opener on

Tuesday, March 3 at 1 p.m.

against the New York Yankees. The Comcast Network will air 12 Spring Training games including games against the Yankees on

Friday, March 6 and Friday, March 27

. Other highlights include games against the Toronto Blue Jays on

Saturday, March 7

and the Pittsburgh Pirates on

Saturday, April 4

.
2015 Phillies Season
In 2015, Comcast SportsNet will air a record 142 regular season games, with The Comcast Network airing seven games. All games airing on Comcast SportsNet and The Comcast Network will feature "Phillies Pregame Live" and "Phillies Postgame Live" programming.
NBC10 will air 12 games in 2015, including the season opener against the Boston Red Sox on

Monday, April 6 at 3 p.m.