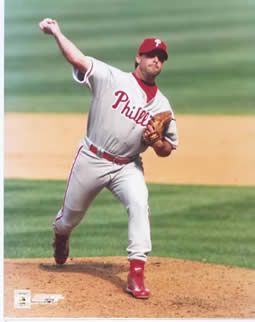 The Phillies and the Mets have had some great players over the years that have played for both teams. Turk Wendell was a NY Mets relief pitcher and he pitched for the Phillies for two seasons towards the end of his career.
Here's an interview that Matthew Cerone's
MetsBlog
did recently with Turk Wendell, of course most of the talk is centered around the Mets, but we'll also hear how life is for Turk now on his ranch in Colorado and his thoughts on baseball.